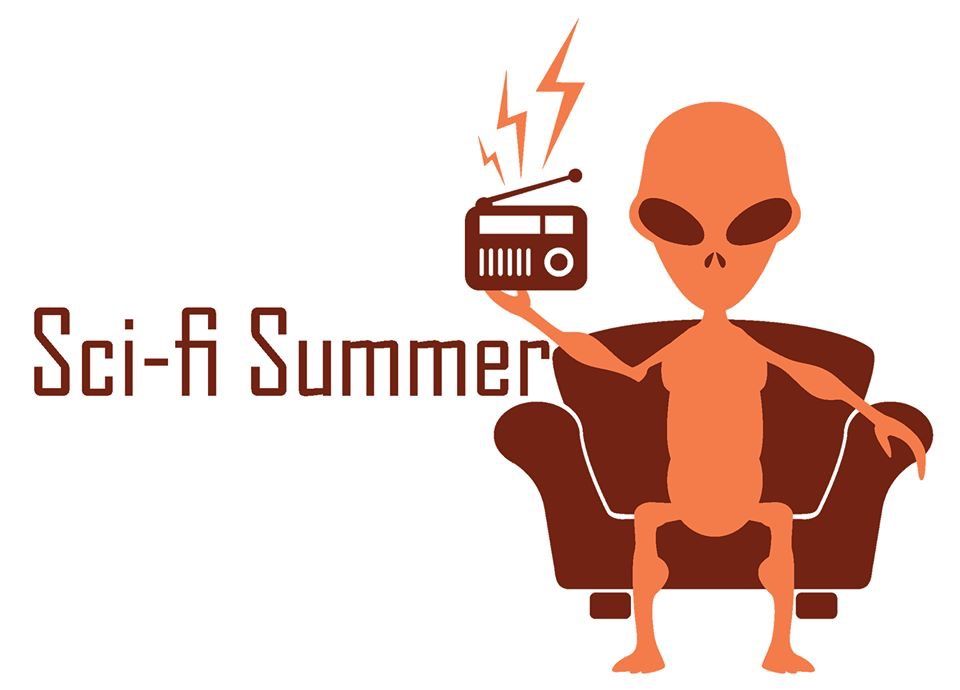 John Busser and Cathleen O'Malley in Entanglement

Playwright Kendell Berry recording
This or That
Baldwin Wallace student Paige Cummings records a scene for CreakerBox Radio
Check back frequently for updates and be sure
to follow us on
Facebook ︎︎︎
and
Twitter ︎︎︎
If you'd like to receive Radio on the Lake Theatre's monthly newsletter,
Now Hear This!
, send an email to info@radioonthelaketheatre.org
Radio on the Lake Theatre and BorderLight International Theatre Festival present the world premiere of
Under the Sycamores, A Secret Path Audio Experience in Cleveland's Historic Erie Street Cemetery
. Written by Les Hunter and directed by
Jimmy A. Noriega
, this self-guided, site-specific outdoor audio experience invites you to choose your own path through Cleveland's historic Erie St. Cemetery. Meet early European settlers, a Native American chief and his descendants, an early civil rights leader, a famous Beat poet, and more from Erie Street's 200-year history. Grab your phone and your earbuds, pass through the Gothic gateway, and explore the stories that intrigue you! With performances by
Leilani Barrett
, Ray Caspio, Robin Pease, and Treva Offutt and photography by Dave Robar. Streaming on-demand July 22-July 31.
To hear interviews about the BorderLight Festival and
Under The Sycamores
, please click on the files below:
Cathleen O'Malley - BorderLight Festival Overview

Les Hunter - Under the Sycamores
Radio on the Lake Theatre Presents Sci-Fi Summer - Live Outdoor Radio Plays!

Radio on the Lake Theatre continues Sci-Fi Summer, live radio plays performed outdoors at the company's studio at 18516 Scottsdale Blvd. in Shaker Heights. On July 31 at 7:30 pm, ROTLT will present two plays - the H.G. Wells classic
The Time Machine
, followed by
The Hitchhiker
, an original radio play that was adapted into one of the best known episodes of
The Twilight Zone.
Tickets are now on sale
,
and seats are limited due to COVID protocols. Face masks are not required outdoors, but will be mandatory for anyone using the indoor restroom facilities. Tickets can be purchased through Eventbrite at https://
www.eventbrite.com/e/the-time-machine-and-the-hitchhiker-an-evening-of-radio-plays-tickets-161347032317?aff=erelexpmlt
.
May 24, 2021
Radio on the Lake Theatre Partners with Playwrights Local on PL Radio
PL Radio is a new series of audio plays funded through support from the Ohio Arts Council and Cuyahoga Arts and Culture, produced and recorded in partnership with Radio on the Lake Theatre. New works by Julia Fisher, Tom Hayes, Agnes Herrmann, Gail Nyoka and Faye Sholiton will be added to the Playwrights Local site in the coming weeks, along with two previous productions,
Entanglement
and
Every Play is a Radio
Play When You're Blind
. To listen to PL Radio, visit http://
www.playwrightslocal.org/plradio/
February 15, 2021
Radio on the Lake Theatre's Inspired By... program is featured on News 5 as part of Black History Month celebration!

The final play of our current
Inspired By...
series,
This or That
by Kendell Berry, deals with issues of race and identity in high school. Here's a story about the play and the program that recently aired on News 5!
Students Mark Black History Month by Sparking Conversation with Radio Plays
January 3, 2021
Radio on the Lake Theatre is featured on Spectrum News1!

Jenna Jordan interviews Artistic Director John Watts and actors from Baldwin Wallace University
Throwback Theatre Troupe Revives Radio Dramas
Scenes from various Radio on the Lake Theatre productions
Left to right - Caroline Breder-Watts, John Busser and Stuart Hoffman perform
War of the Worlds
August 15, 2020

The City is Our Stage


Radio on the Lake Theatre was proud to be a part of The City is Our Stage on August 15, 2020. Audience members traveled throughout the Cleveland area to enjoy performances from many different local arts organizations. ROTLT performed the famous "alien invasion" scene from the classic radio play War of the Worlds.

In the midst of the ongoing COVID-19 pandemic, ROTLT is looking for new and innovative ways to bring theater to life. Thanks to everyone who visited us for this exciting initiative.
September 9, 2020
LIVE!(streamed) @ Silver Hall

Radio on the Lake Theatre presents:
Double Indemnity
as part of
LIVE!(streamed) @ Silver Hall
presented by
the Milton and Tamar Maltz Performing Arts Center
This free streaming series aims to highlight local and regional talent on stage while performing to an empty venue.
Watch the video here:
Double Indemnity at the Maltz ︎︎︎