Actor Anthony Harris records a scene from CreakerBox Radio
Director Heidi Harris works with Baldwin Wallace students on a recording
Current Project
CreakerBox Radio

CreakerBox Radio
is an exploration of the great horror, science fiction and supernatural radio plays of the 1940s and 50s, inspired by such classic series as
Lights Out
and
Suspense.
It also allows us to perform and collaborate with actors and artists throughout Northeast Ohio, and with students from the acting program at Baldwin Wallace University.
There are now two places for you to enjoy CreakerBox Radio each week!


Join us Friday nights at 7:30 on 920 WON: The Apple! To tune in, visit:
https://www.wonnewyork.net/
Join us Sunday evenings at 5 on WBWC 88.3 FM! To tune in , visit:
https://www.wbwc.com/
or listen on the Tunein app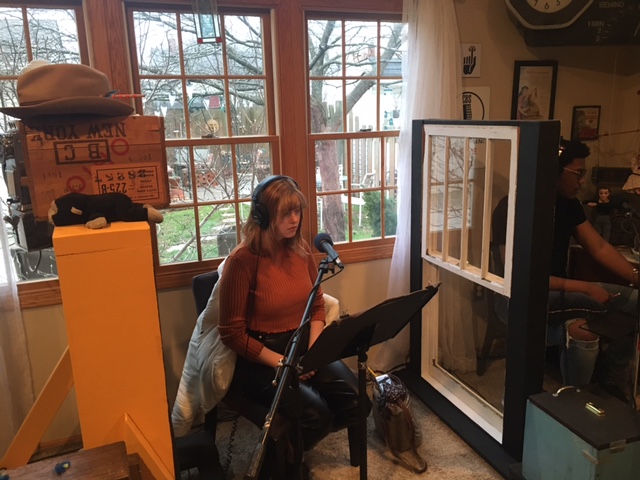 Baldwin Wallace student Caroline Turner at rehearsal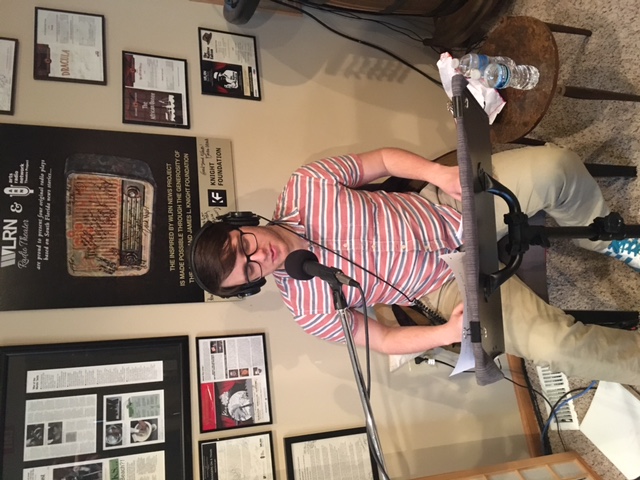 Baldwin Wallace student Sam Sommer at the mic
Our first "class" of CreakerBox Radio actors from Baldwin Wallace University. As they graduate and go out into the world, we say congratulations and Break a Leg!